Welcome to the Home Base Adventure Series
Wachusett Mountain Ski/Snowboard
Date: 03/17/2018 - 8:00am - 4:00pm
Home Base is hitting the slopes for our final winter Adventure Series at Wachusett in Princeton, MA on Saturday, March 18, 2018 from 8:00AM until 4:00PM. Join us for a fun day of skiing or snowboarding with FREE lift tickets, rentals, and lessons. Lunch will also be included. This event is opened to adaptive and able-bodied participants. All Service members, Veterans, and their Families are welcome.
To register, log in using the tool above, then click the "To Register, Click Here" button. Please provide the following information for EACH member of your party:
1. Name
2. Age (must be 4+)
3. Rentals (Yes / No)
4. Lessons (Yes / No)
5. Ski or Snowboard (Choose 1 per person)
Please contact Evan Zeddies at ezeddies@partners.org for any questions or details.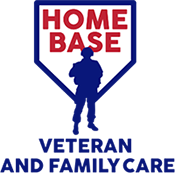 *Date is confirmed, times and details may be subject to change over the next month.
__________________________________________________________________________
Thank you for your interest in the Home Base Adventure Series!
The Adventure Series provides Veterans, Service Members, and their Families with access to free activities throughout New England, offering opportunities to strengthen family bonds before, during and after military deployment. Whether exploring new sports, learning a new skill, or just providing a fun outing, these events allow Military Families to learn more about Home Base's clinical services, research, and educational programs, all while to spending quality time together and meeting other Military Families in the area. These opportunities are a result of the collaborative efforts of Home Base and local businesses, non-profits, and community organizations throughout New England. From all of us to you, it's our own unique way of saying, "Thank you for your service."
We ask that if you have registered for an event and cannot attend that you inform the event coordinator at least 48 hours prior to the event. Not showing up to an event harms the program in several ways. First, it takes a spot away from an individual or family hoping to participate in that event. Second, it can potentially hurt our relationship with the partnering agencies who offer these events free of charge. We appreciate your help on this matter and look forward to many fun events together! Failure to notify the event coordinator will result in your name being put on a blacklist for future Adventure Series events for the next year.
Warm Regards,
The Home Base Veteran Outreach Team